Wedding Music & Entertainment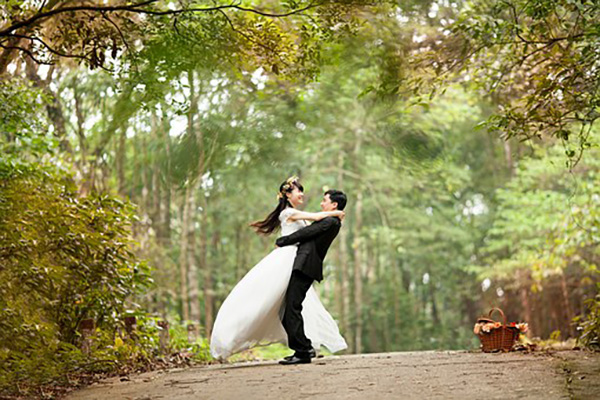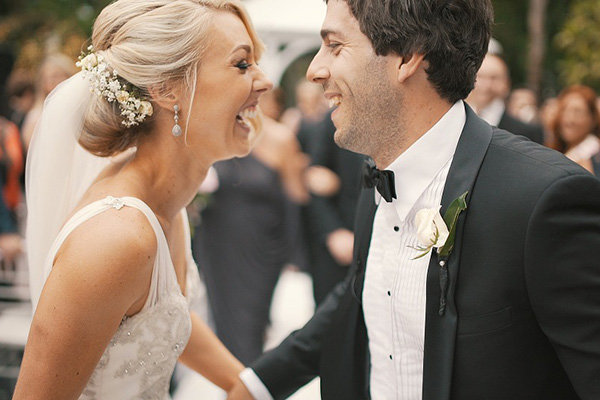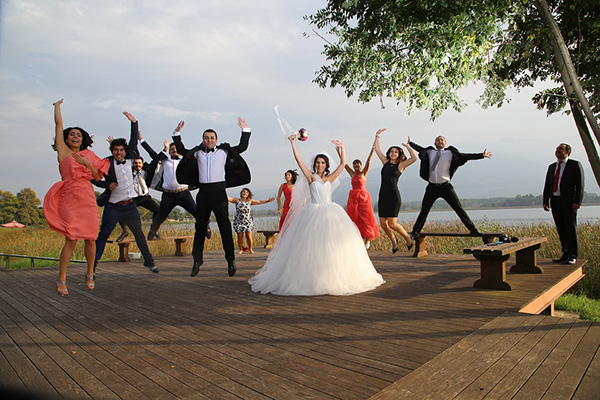 Yes, it really happened! That special moment when you made one of the most important decisions of your lives to become husband and wife. Now that you are engaged, it's time to plan that all important wedding celebration. You will have many decisions to make and we are ready to help make your wedding music and entertainment planning easy, fun and worry free!
After working with hundreds of brides and grooms, we totally get it that you are already thinking "who can we trust with one of the most important day of our lives, where do we start, when do we need to begin, should we have live musicians or DJ Music, and how much is all of this going to cost?" No worries as we have answers to all of your questions.
First of all, rest assured that you have come to the right place! There is no substitute for experience, and we certainly have years of highly successful wedding events under our belts. Whether your wedding is small or very large, our expertise is making it absolutely stunning, beginning with your wedding ceremony and continuing on to your cocktail reception, dinner, and dance.
Duane with Landini Entertainment was a fabulous addition to our wedding reception. He was easy to work with, attentive to our must-haves, and absolutely not lists, and had an extensive music library. He was able to get everyone from young kids to my most senior family members up on the dance floor. I talked with many DJ's who gave off such a sleazy nightclub feel, I was beginning to panic. I'd never find my DJ. But, after a recommendation from a friend, I connected with Duane and couldn't have been happier with my choice.
Mr. Landini: What could I possibly say that would possibly say that would justify my feeling about the music provided for my wedding? My husband and I were just awestruck, and all of my guests haven't stopped complimenting me when actually you and your musicians deserve all of the praise. My ceremony was just perfect and I will never forget what you helped me accomplish.
Duane was an amazing DJ. From the very first email and phone call, I knew he was a great match for us. His music library is extensive, and he knows exactly how to get the crowd up and moving when the time is right. He was respectful of our must-haves and absolutely do not play list. Everyone from toddlers, to my 90 year old aunt danced the night away. Highly recommend Duane and his company!
We have heard nothing but raves from our guests regarding the music portion and wedding as a whole. Starting with the string quartet, to the pianist, to our dinner music and then dance music, it was superb. Thanks for helping us put it all together.
With us, you have the unique option of having live music, DJ Music & Entertainment or a combination of both. So you can have it YOUR way, which is THE way it should be. After all, it is YOUR day!
To begin, click here to complete our Wedding Inquiry Form to help us begin assisting you with the planning of music and entertainment for your special day.  Once received, we will contact you to arrange a convenient telephone time to discuss your wedding and address any questions that you may have.
Now, enjoy reading further to learn more about what we can do especially for you and your very important day!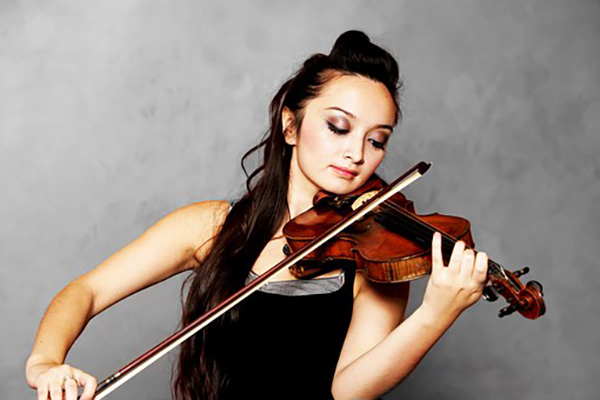 Violinists & Chamber Musicians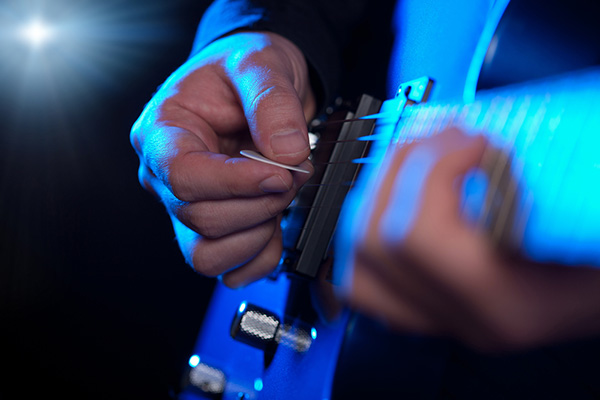 Solo Musicians, Duos & Trios.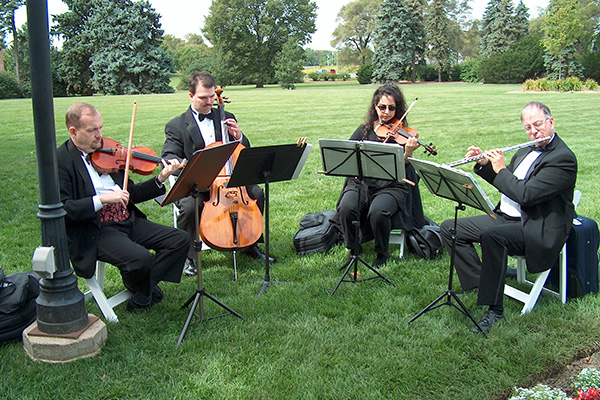 Whether your wedding marriage ceremony will be at a church, banquet facility, hotel, a residence or other facility, our musicians and DJ's will be happy to perform at the location of your choice. We will work closely with your wedding location contact person to make sure that all goes smoothly and adheres to your personalized plan.
Popular choices that a majority of our hundreds of brides and grooms select from include: Pianists, Guitarists, Violinists, Harpists, String Trio or String Quartet (they sound just like a mini-orchestra), Guitar & Keyboard, Violin & Guitar and other musical duos & trios. Our DJ's can also provide customized music specifically designed for your wedding ceremony.
If you choose to have your wedding ceremony outside, we can also meet your needs in that area. We will discuss with you what set up specifications will be needed when performing outside.
When your big day finally arrives, all you do is smile and walk down the aisle while we have everything under control!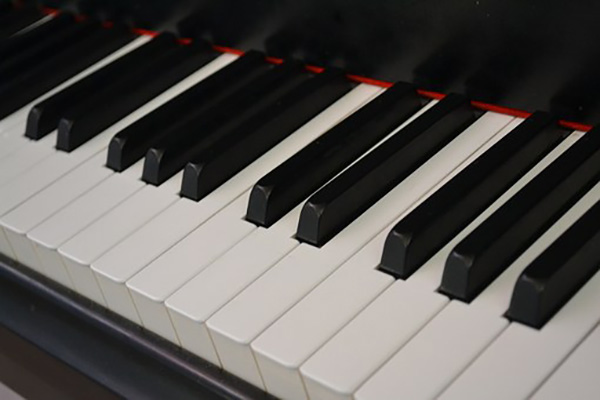 Pianists & Electronic Keyboardists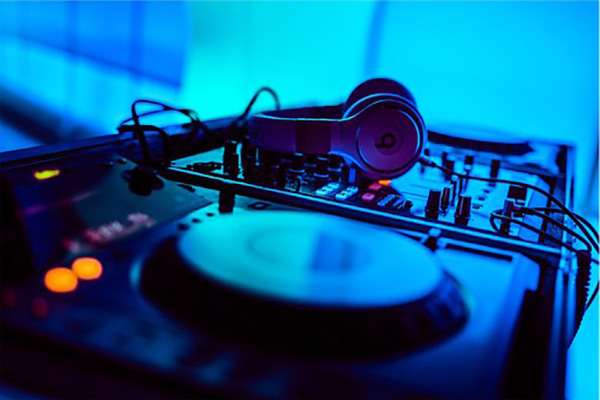 Wedding Reception & Dinner Music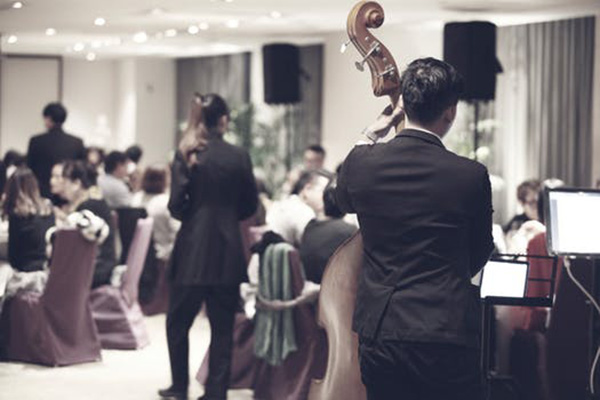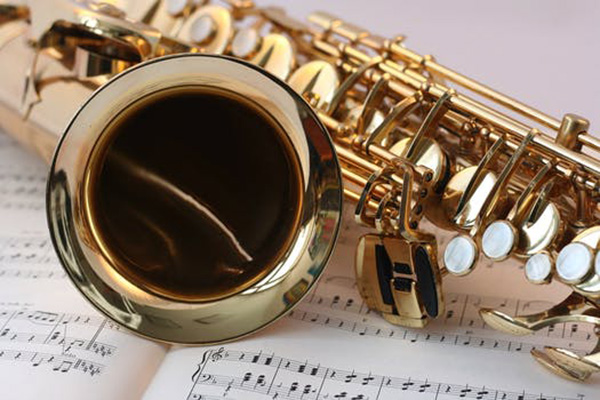 After the wedding ceremony applause are done (yes, you really did it!), it's time to progress on to your cocktail reception and dinner hours.  When you make the smart decision to select us as your music provider, you will have the best of both worlds by choosing either our live professional musicians, DJ Music or "kick it up a notch" and have a combination of both!
Popular musical choices include:  pianists, harpists, guitarists, string trios & quartets, jazz trios & quartets, keyboard & guitar and other musical duos & trios.
Whether you decide to have our musicians or DJ's perform, all will be highly sensitive to the choice and volume level of the music to ensure that it's fun, festive and enables all of your guests to enjoy each other's conversations.
You can also have your wedding ceremony musician(s) also perform at your cocktail and dinner hours if desired.  Special rates may apply when doing so!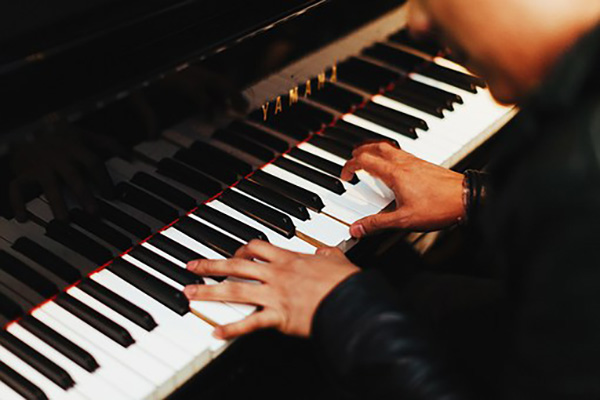 Pianists & Electronic Keyboardists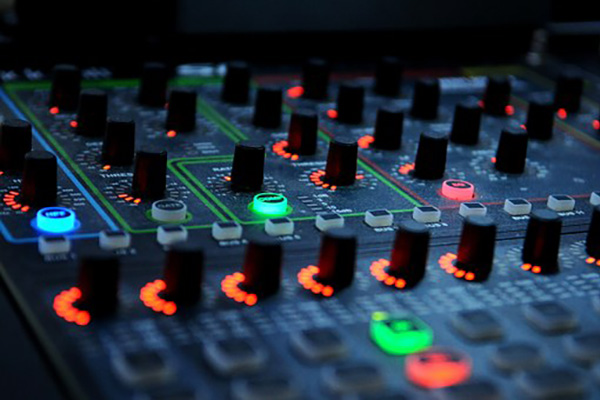 DJ Dance Music & Entertainment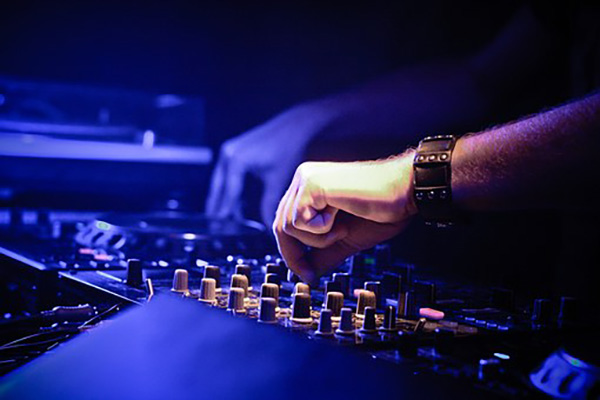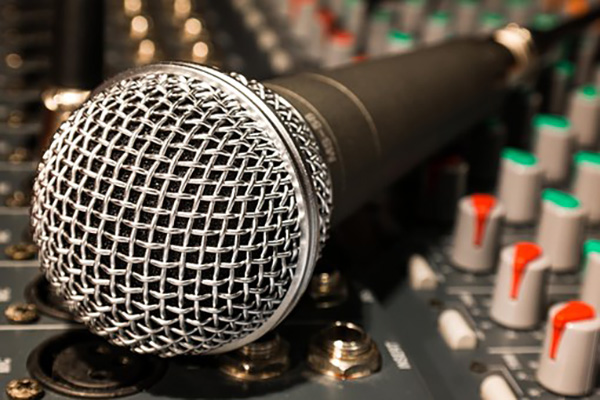 When the meal is completed and it's time to get your party really rockin', our talented and experienced DJ's will professionally emcee your party with entertaining customized announcements and upbeat and interactive party dance music. Starting with introducing you and your wedding party, announcing your first dance, cake cutting, and all the other important highlights, we won't miss a beat. Neither will you and your guests as we draw specific attention to each important segment!
Our extensive music library spans all eras including being on top of the most current hits. Your guests will appreciate hearing music for everyone regardless of their age and musical tastes. We select music that will meet and exceed your expectations! Due to our years of experience performing for hundreds of wedding events, and after receiving input from you, we will play the type of music that will work best for your cocktail reception, dinner and dance segments. You can also select specific song requests to further customize and personalize your party making it everything you've dreamed of. Finally, all you have to do is get out on the dance floor and have the time of your life. We will take it from there!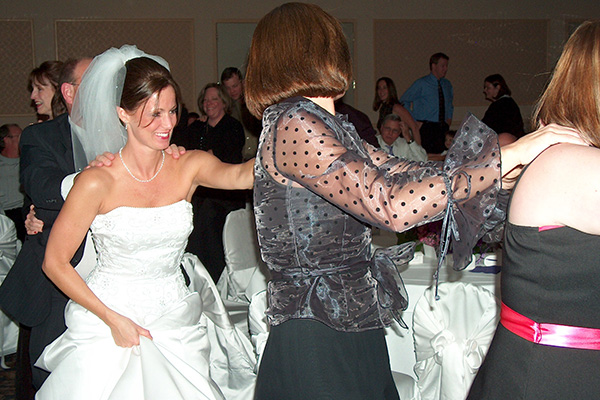 Audience Participation Dances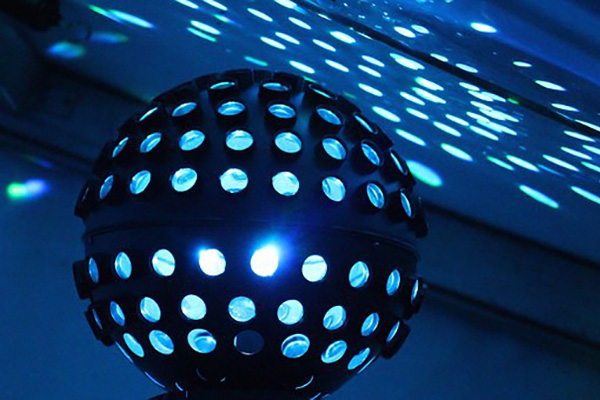 We even go a step further to create a highly romantic and energized dance atmosphere. Our special effect lighting takes your party to a fun, exciting and elegant dimension. Imagine dancing your special first dance with a myriad of colorful lights surrounding you. Now is that pretty spectacular or what?
As you move forward to your new life together, we will send you and your guests on your respective ways with memories that will last a lifetime. Thank you for entrusting your special day to us. It is an honor to be a part of your wedding day celebration!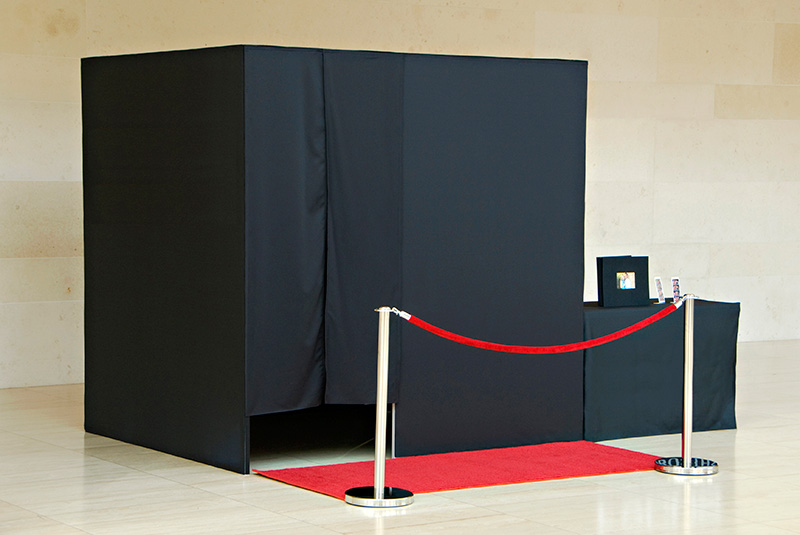 Hey Super Star…It's time for your close up! Select your favorite Photo Booth "Dress Up Props" and experience the Red Carpet Treatment as you step inside our popular Deluxe Photo Booth. Next, the fun continues as you perform your own personalized poses with your family and friends. Lastly, step outside to see the reward of your creative experience in just seconds! Personalized Take Home Photo Strips can make a great addition to your social media pages, bulletin board or any place where your fun photos hang out! We can even customize your photo strips with personalized information. The Landini Photo Booth provides outstanding high quality crisp photos in record time!