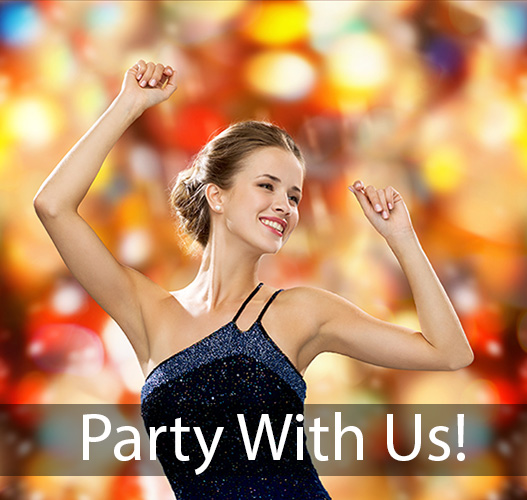 Landini Entertainment Productions Inc.
Chicago's Music, Entertainment & Special Event Resource!
Planning A Chicago Area Special Event, Meeting Or Party And Searching For Outstanding Music & Entertainment?
We understand that planning a special event or party can be highly overwhelming, stressful and time consuming. Where do I begin, who do I contact, what services should I have? Or, if you have planned an event or party before, do you need new, interesting and creative ideas to make this event different and exciting?
You may also wonder: what can I afford, who can I trust, will my event be a success and what will my guests have to say during and after my event is over? Will I be a HERO or a ZERO? Rest assured, you are not alone in your thoughts! The good news is that you have come to the right place and with our help, you most definitely will be a Super Hero!
Not Sure Where To Begin?
Download Our FREE & MUST HAVE Resource Guide Of Our
"Top Music & Entertainment Recommendations By Event Type"
If you are you planning a Chicago area special event, meeting, convention, trade show, holiday celebration, picnic, wedding or party and are not sure where to begin, download our FREE Guide to get started with our proven suggestions of winning services & starting fee ranges.
What Types Of Special Events, Meetings and Parties Do We Provide Music, Entertainment & Event Production For?
We have provided music and entertainment production for hundreds of successful trade shows, conferences, sales meetings, corporate events, conventions, employee recognitions, client appreciations, holiday parties, company picnics, grand openings, product launches, fund raisers, galas and more.
Major corporations like SAP America, McDonalds, Bristol-Meyer Squibb, Feldco, Exxon, Anheuser Busch, and Kraft Foods have hired us for our highly acclaimed expertise.
And for those special social and family parties, we service reunions, holiday parties, picnics, weddings and anniversaries all the way to graduations, birthday parties, christenings, baptisms, mitzvahs and first communions. No event is ever too large or too small to receive our personalized attention to detail.
Celebrity Appearances
We all know how discerning celebrities can be! They don't trust just anyone when it comes to selecting service providers for themselves, or when appearing with someone at a special event. Landini Entertainment Productions is proud to share photos showing a few of the celebrities that we have had the privilege of providing support services for or have appeared with. We are sure you will recognize quite a few of them!
Well Known Celebrities We've Had The Pleasure Of Performing Alongside & Providing Support Services For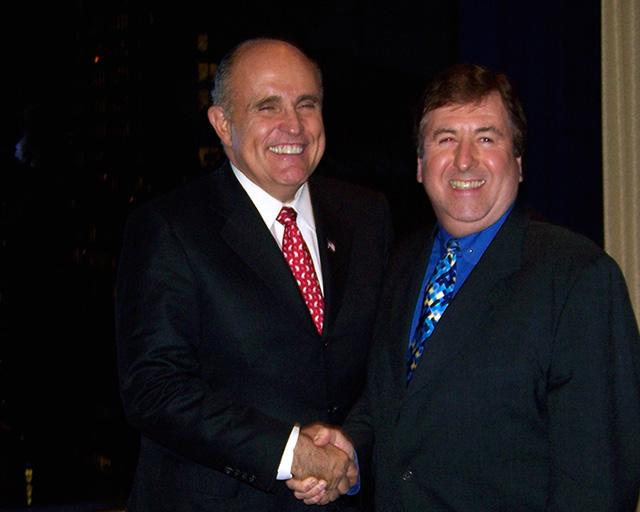 New York Mayor
Rudy Giuliani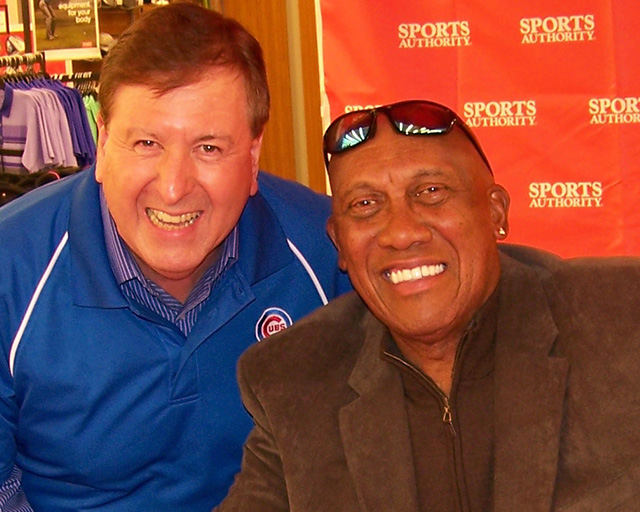 Chicago Cubs Baseball Hall Of Famer
Fergie Jenkins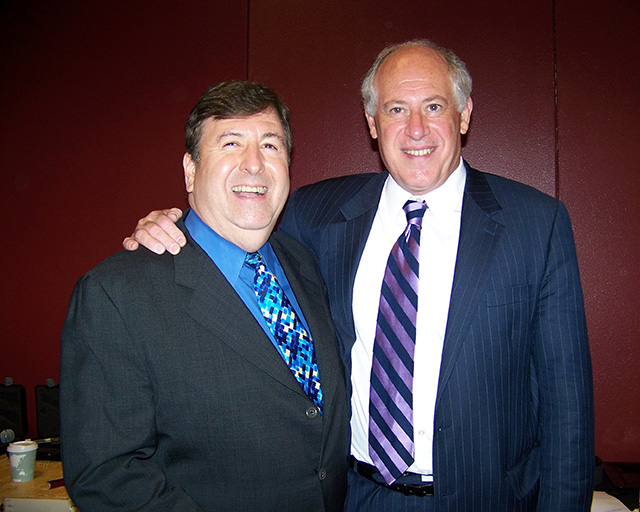 Illinois Governor
Pat Quinn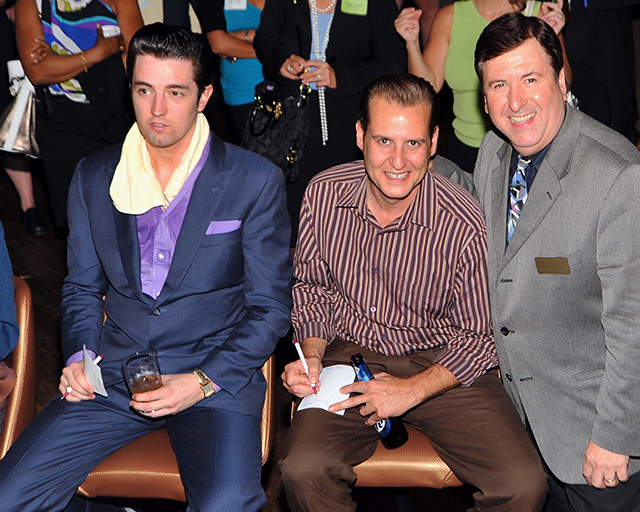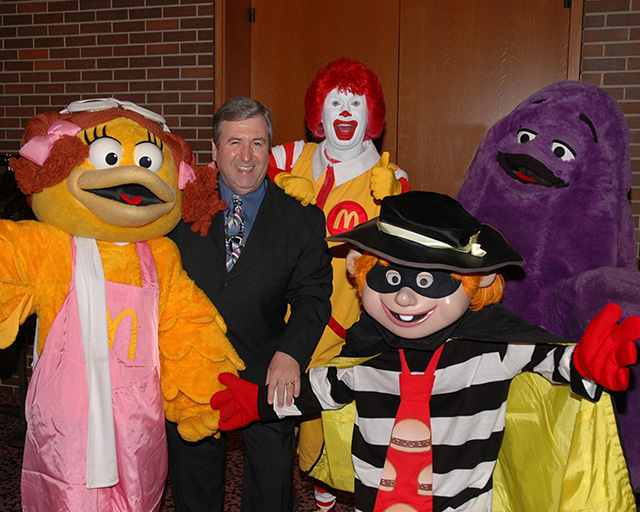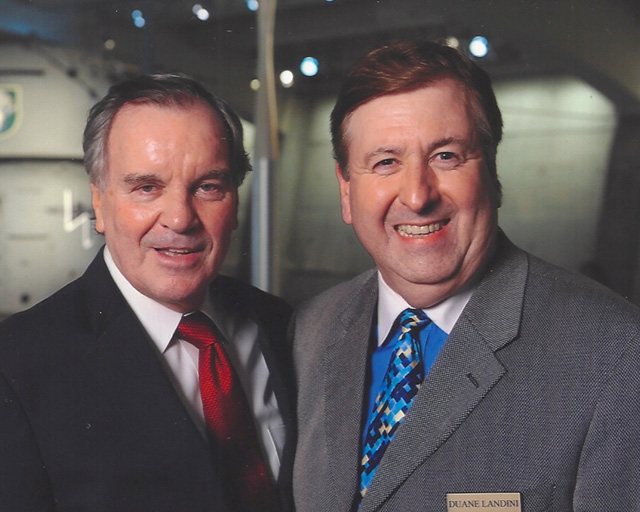 Chicago Mayor
Richard M. Daley
So rest assured that when you or your clients call upon us for Music, Entertainment & Event Production Services, you will be in EXPERT hands! From the small intimate family party to large scale corporate events, we treat everyone as if they were a celebrity. And, we look forward to rolling out the Red Carpet treatment especially for you!
Client Testimonials
Our Successful Track Record Speaks For Itself!
Each year, it is with great deliberation that we choose entertainment for the year's event. I want my team to be blown away by what the night holds. My already high expectations were pleasantly surpassed as soon as I walked into the banquet hall. An event such as that could have fallen flat easily if not done properly, but Landini's services provided a world-class casino atmosphere. I highly recommend Duane and his team to anyone who asks about potential party ideas. Thank you for the great service.
We can't stress enough how great it is to work with you and your colleagues. No matter what venue or theme we choose, Landini Entertainment makes the music and entertainment decision painless. With one call to give you the date and the location, we know that everything will be perfect on the night of the event."
Duane and the entire Landini team are professional, organized, and take pride in providing the best entertaining environment I have ever seen. Their knack for entertaining is impressive and they make the planning process look so easy. They have worked well with all levels and professions, and remain professional and approachable each and every time. Duane's demeanor and character makes it easy to work with him – putting each and every guest at ease in order to pull off the perfect event for the customer.
I have had the pleasure of working with you on our annual holiday parties for the bank over the past 7 years. I wish to thank you for each and every wonderfully planned and very entertaining evenings. We have had DJ's, karaoke, comedy acts, magicians, balloon artistry, game shows, fortune tellers, singer/guitarist, tarot card readers and most "loved" caricaturists. You never cease to amaze our group with offerings. I give you a great big thanks for making my job easier each passing year. I would always depend on you Duane!
I wanted to say thanks for all of the many events you've booked for here at Ball all these past years. We always enjoy dealing with you because the many acts/performers you send to us are always first-rate. Your prices are fair and your performers always show up on time, and even willing to stay a little later if necessary. We look forward to many more years of your acts and music.
Are You Hosting Your Event Or Party At A Hotel, Meeting Facility, Banquet Hall, Convention Center, Restaurant Or Other Facility?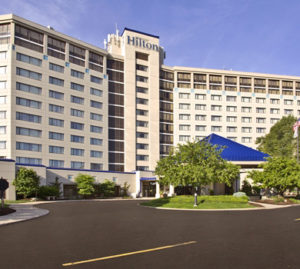 No problem! We go that extra step and communicate with your venue contact person to coordinate factors that affect your entertainment such as your site's specific load in and out requirements (each site is different), electrical, staging, dance floor and entertainment area needs, timing of set up and take down of equipment, insurance requirements if needed, floor plans and our suggested placement of services. Many times these hospitality professionals rely on our expertise and guidance for the best placement of your entertainment. This saves you valuable time with all of this being done for you! There is no need for you to bounce back and forth between your site and your entertainment provider. Let us do all of the work while doing what we do best!
Our Professional Expertise Will Ensure Your Peace Of Mind
For Events, Meetings And Parties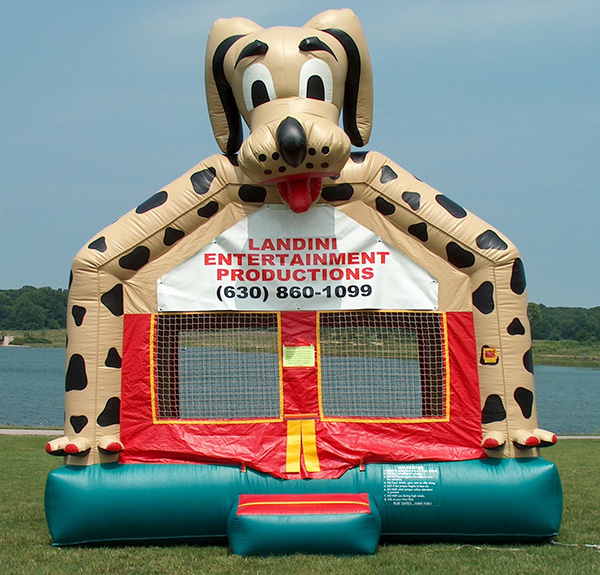 You can feel safe and secure knowing we are fully licensed, bonded and carry commercial liability insurance. Our inflatable attractions and rides are not just "drop and go" and unmonitored leaving you and your guests at risk.
Our attractions are new, clean, well maintained and meet State requirements for safety. Our trained attendants ensure your safety by making sure attractions are operated safely depending on weather conditions. Guests will be monitored as they use the attraction and safety rules will be adhered to at all times.
Our musicians and entertainers are highly safety conscious regarding the set up and placement of equipment. Volume levels are always carefully monitored so the music will never compete with your guests' conversations, and the music performed will be appropriate for your business and social atmosphere desired. Our performers are also professionally attired to match either a formal or informal setting.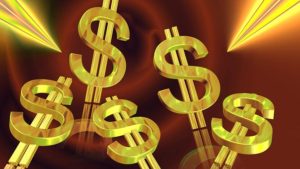 You Will Receive Superb Value For Each Dollar You Spend With Us!
What if we told you that you could work with someone who has DECADES of experience in producing hundreds of corporate, business and social events including: Trade Shows, Conventions, Awards Banquets, Sales Meetings, Product Launches, Grand Openings, Company Holiday Parties, Company Picnics, Customer Appreciations, Employee Recognitions, Fund Raisers, Family Parties, Weddings, Galas, and much more?
What if we also told you that you can receive everything you need from one extensive resource and work with highly experienced event professionals that plan, coordinate and execute your event based on your budget? With that approach, you have one contact, one contract, one invoice while you receive top quality winning services that are hand selected and have passed our rigorous screening process. We will be with you before, during and even after your event. You will never be on your own! We will do all the work and ensure that everything runs perfectly.
What if you knew that specialized customization is always available to meet your specific needs? Imagine entrusting your event to a company that will make your life stress free and provides you with valuable time to spend on other responsibilities with your job, family, friends and yourself. What a relief that will be!
What is all of this worth to you?
Answer: Priceless!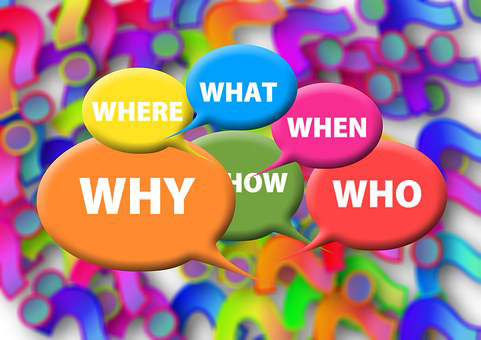 The Choice Of Whether You Select Yourself
Or Us As Your Event and Party Planner Is All Yours!
Do you prefer to do the planning, searching and hiring of your services and the handling of the event coordination and logistics yourself, or simply have us do it all for you?
The decision on who plans, coordinates and provides services for your event is totally up to you!  You have the option of choosing to spend your valuable time doing hours of research to find the appropriate services at the best cost while handling all of the coordination and logistics, or have us do it for you. Doing it all yourself and spending hours shopping around to possibly save a few pennies may just not be worth it.  You may find the lowest cost can include the lowest quality, value, reliability, safety and impact.  Remember, you always get what you pay for and your time is money!  With us, you will be working with true professionals, not amateurs and not hobbyists.  Buyer Beware as there are many amateurs and part timers "masquerading" in the entertainment world.
Also, very important to keep in mind is when you hire musicians, entertainers and other entertainment services from all different sources, it makes it very difficult for each to work together as a unified team.  When you select our music, entertainment & event production services, your whole event will flow efficiently, seamlessly and with terrific impact and positive results!

It's Decision Time! Are You Going To Do The Extensive Planning & Coordinating Of Multiple Providers Or Simply Have Us Do It All For You?
Like many of our hundreds of satisfied customers, you can choose to work with us and draw upon our DECADES of experience by having us provide and coordinate all of your services, while being your quarterback and problem solver and keeping everything organized and on track.  We take the work and stress off so you can interact with your guests and actually enjoy your important event!
Because our company is designed to produce your entire event while providing all of your music and entertainment services, there is no need for multiple providers when hiring us.  You will definitely appreciate having much less paperwork, no need for communications with multiple providers and companies, not to mention having to wade through the several contracts, invoices and payments that come before, during and even after your event.  Our ONE SOURCE, ONE CONTRACT, ONE INVOICE and ONE SUPERB EVENT COORDINATOR will be a dream come true!  As an added BONUS, when purchasing multiple services from us for each event, it is also possible to receive reduced fees and incentives!
Of course, even if you are planning a small scale event and are in need of only one or two services of ours, we will still be right by your side all the way.  And for some of you who may have providers you have used for years and truly love, but perhaps you need additional services that they do not provide, we can be there for you as well.
Rest assured that you can trust us to be dedicated, honest, ethical and fun to work with, while providing phenomenal communication and support all along the way.  We always treat your events as if they were our very own.  Our mission is to make you the HERO while you take your much deserved bows!
What Questions Can We Assist You With Right Now?
We understand you may have questions before we communicate. Many of those questions will be answered on our FAQ page. Of course, we are happy to answer additional questions you may have, but in the meantime, our FAQs will get you off to a great start!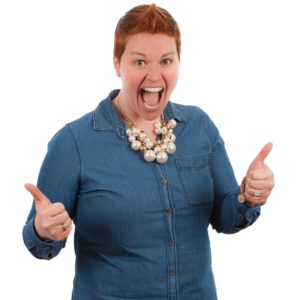 Congratulations On Making The Right Choice For Your Corporate, Business Or Social Party!
If you have kept reading, then most likely you are convinced that we are the perfect match for you. Team Landini applauds you for making an excellent decision to have us be a part of your team! Rest assured that you are in expert hands and will thoroughly enjoy working with our unique and fun professional team. Welcome aboard and get ready for smooth sailing!
Landini Entertainment Productions Inc.
Chicago's Music, Entertainment & Special Event Resource!